Benefits of Holographic Metallized Paper and Printing
Metallized paper provides elegance and protection to packaged products. It is widely used in various applications such as food, beverage, personal care, home care, chemicals and banking. A wide range of applications for metallized paper is in labeling. The global demand for packaging and labeling of premium spirits and perfumes is growing significantly. The premium spirits industry is expected to grow steadily and is projected to grow by a quarter to approximately $2.1 billion by 2022.
Metallized paper can replace plastic packaging, especially in labeling, which is essential for branding any product. Several stringent regulations by regulatory agencies to slow the use of plastics in packaging will continue to drive the growth of the metallized paper market.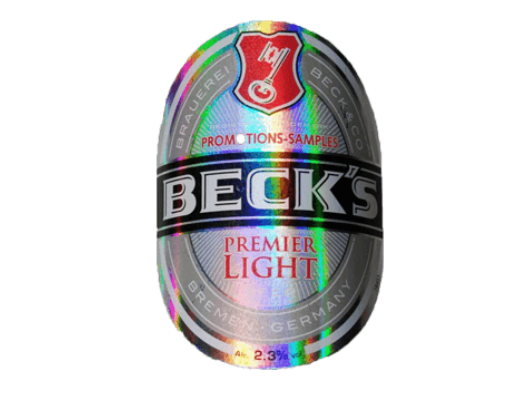 Holographic foil printing is a two-dimensional representation that creates a three-dimensional effect when exposed to light. Creative solutions are prompting designers to explore new ways of decorating packaging to give their products a unique look. This original and intriguing "rainbow" printing technique creates a futuristic look that represents an opportunity to capture the spirit of the times and keep up with current trends.
Holographic metallized paper offers endless decorative possibilities, as it represents a novel and original effect that attracts attention. It is used as a special finishing touch for various purposes, such as highlighting and prizing certain elements of design, including anti-counterfeiting, because it can produce unique content. Think of credit cards or passports, for example, which often have small holographic prints that have proven effective in these applications because they cannot be copied or imitated, or at least are not easily copied.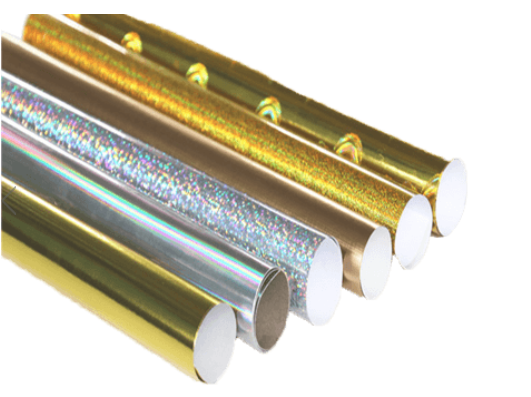 What is holographic foil printing
In the field of printing, holographic printing is performed thermally and obtained by means of special foils. In fact, holographic paper is in all respects a foil that is thermally applied to the material in question, which can be paper or cardboard, rather than plastic.
The more traditional ones start with a silver base, but other finishes, such as gold and transparent, can be obtained upon request. They can also be customized within certain limits depending on your needs; obviously, this will require a higher cost...
How holographic metallized paper is made
Holographic foil is manufactured in the same way as metallized foil, but includes an embossed pattern that diffracts light and displays the colors of the spectrum at different angles. It is made by a special technique that involves embossing the foil through the use of a laser. Thanks to the principle of optical interference, these images can give the illusion of being three-dimensional, even though they are two-dimensional.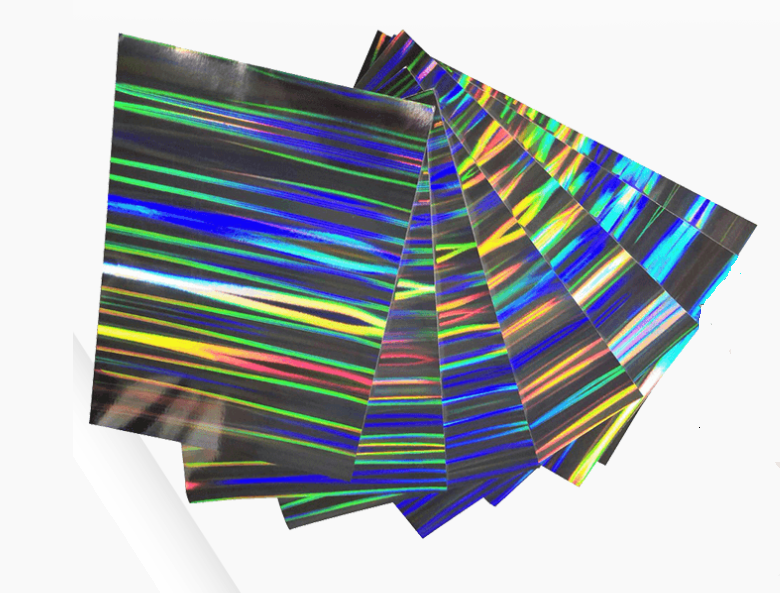 How to use holographic foil
It is the ideal solution for packaging decoration, especially in the cosmetics sector, for paper converting and labeling. Holographic foil printing adds exclusivity and quality to the packaging and consequently increases the product and enhances brand awareness. In addition, its attractive aesthetics attract the observer to approach and touch the package, especially when the foil displays a tactile effect.
If you are interested in this process and would like more information, please feel free to contact us and the YF team will be happy to help you! We want new challenges and new projects. Let us know!
Sorry, there's no more comment.
Related Articles